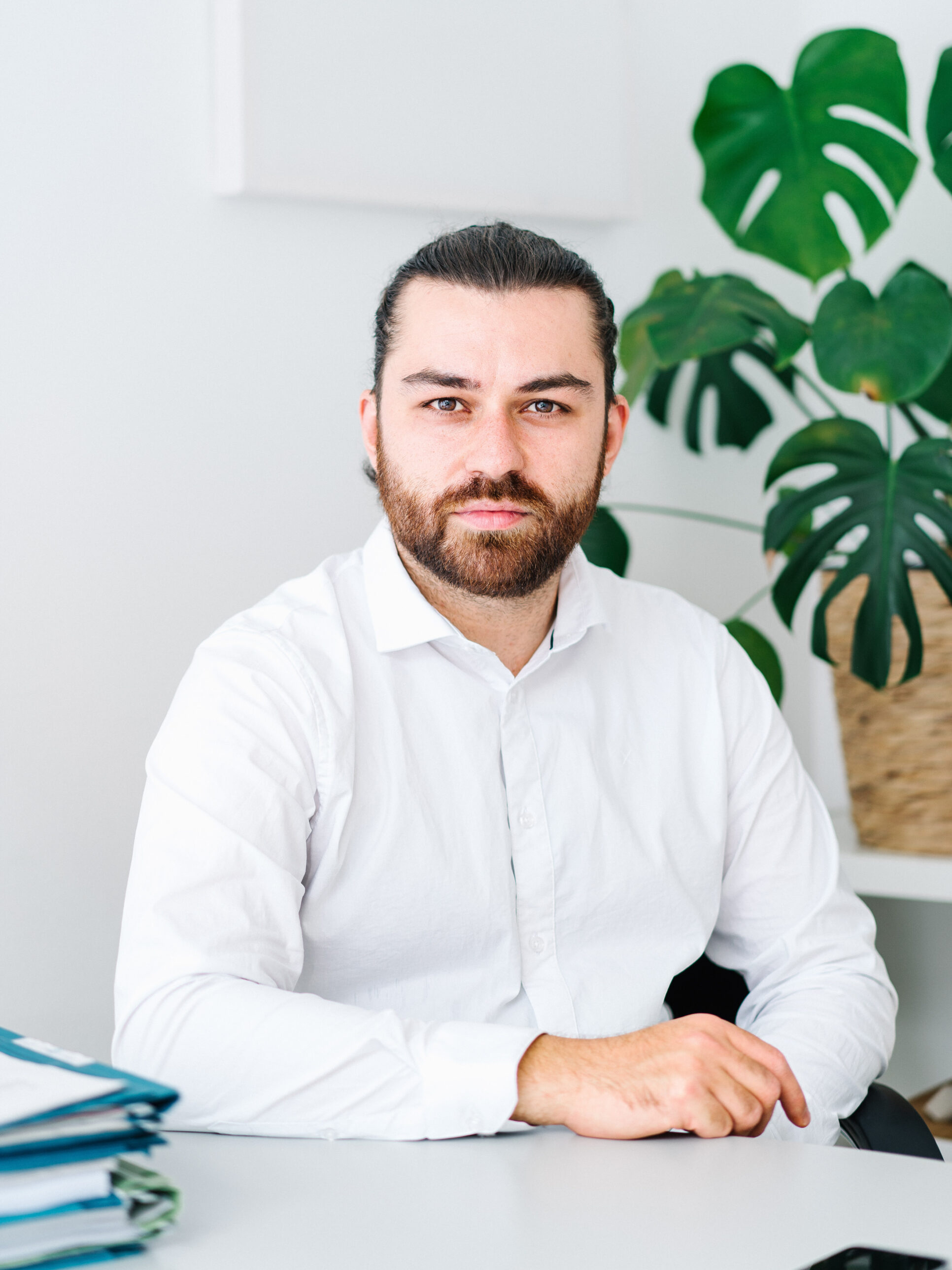 The law firm
I work as a lawyer since 2022. Since 2023, I am part of akm Rechtsanwält*innen.
As a lawyer, I am by your side when legal problems arise. I am your partisan advocate and stand up for you – against the authority that is causing you trouble or against the police, the public prosecutor's office and the courts.
I speak German, English and Turkish.
Areas of law
I focus on criminal and migration law, to be able to fully support you in these areas, to be able to furthere educate myself regularly and to always be up to date. I have chosen these areas partly out of passion, but also because I want to stand up for people who have to struggle with seemingly overwhelming powers. I therefore assist you in your disputes with the BAMF, foreigners authorities and administrative courts, as well as with the police, public prosecutors and the criminal justice system.
I handle cases from other fields of activity depending on capacity and with a view to the individual case.
Criminal Law
Are you under investigation? You have been accused of committing a criminal offence? You have already been convicted?
As a criminal defence lawyer, I will represent you at all stages of the criminal proceedings. If you have received a summons from the police or have already received an indictment or a penalty order, contact me immediately.
I represent you in the following areas, among others:
Political proceedings
Juvenile criminal law
Narcotics criminal law
Property criminal law – theft or robbery
Damage to property
Bodily injury offences
Resistance against law enforcement officers
Combining criminal law and residence law issues
Representation of accessory prosecution
Witness assistance
This list is not exhaustive; I also represent you in other areas. However, I do not take on mandates in cases of accusations of sexualised violence (e.g. rape) or racist and right-wing motives.
Supporting victims of racist violence is a special concern of mine and I will gladly stand up for you. If you are affected by such a crime, I will represent you vis-à-vis the investigating authorities and be at your side in court as witness counsel or representative of the accessory prosecution. I will be happy to first inform you in a trusting and uncomplicated manner about the possibilities of representation. If you are not sure whether representation is necessary at all, please feel free to call me or send me an email!
Migration law
There are many reasons for migration or seeking refuge. I am happy to represent you in residence and asylum law and help you on the often complicated path to the right to stay in Germany.
Asylum law
If you come to Germany because you can no longer stay in your country of origin, you can apply for asylum. I represent you in the asylum procedure vis-à-vis the Federal Office for Migration and Refugees (BAMF) and accompany you through all stages of the procedure. Early representation by a lawyer makes sense, as the procedure is complicated and mistakes can easily happen. Above all, you should be well prepared for the hearing (interview), which is crucial for your application. If your application is rejected, I will represent you in the legal proceedings before the administrative court.
Residence law
Residence law is about being able to (legally) stay in Germany. There are many different reasons for this, for example family, education or university studies, employment or personal reasons for which you cannot or do not want to return to your home country. I will advise you comprehensively on the options available in your specific situation. Counselling is often very useful even before the first contact with the foreigners authority. But even if there already are issues with the authorities, we will look for solutions together. If you already have a residence permit, we can discuss the possibilities of extension or permanent residence. If an application has been rejected, I can conduct the necessary legal proceedings on your behalf. I will be happy to represent you vis-à-vis the State Office for Naturalisation or the foreigners authorities, German embassies and consulates abroad or in court. The following topics fall within the scope of residence law:
Visa matters
Obtaining or renewing a residence permit
Family reunification
Work permit
Duldung
General information on representation in residence and asylum law:
Please keep all letters you have received from authorities, courts or other bodies in a safe place! If you receive letters in a yellow envelope, keep the envelope as well. There is usually a deadline from the day you receive the letter. Find out in good time what you have to do within the deadline.
Please always make an appointment for new enquiries!
If you cannot speak German, English or Turkish well, please bring a language interpreter with you. If no one can translate, I will be happy to help with the arrangement.
Costs
Legal counselling costs money. Comprehensive and successful representation is only possible if I can devote sufficient time to you and your case and concentrate fully on the matter at hand.
It is important to me to be paid fairly. This is also in your interest. How much the representation costs in the end depends on the scope of your matter and the respective area of law. The framework of fees is basically set by law. Within this framework, I also take into account the financial situation of my clients. I always try to find a solution that both sides can live with.
For me, this includes dealing openly and transparently with questions of costs and discussing everything with you.
During the first counselling session, I will of course inform you about the costs you will incur. The amount of the fee is regulated by law. It varies greatly in the different areas of law.
Initial consultation
As a rule, I charge 90 euros (plus VAT) for an initial consultation. If I end up taking on a mandate for you, the initial consultation is included and there are no additional costs.
If you have legal expenses insurance, the costs may be covered. There are various ways for people on low incomes to get assistance with legal fees.
Assistance with low income
For an initial consultation, you can apply for a counselling assistance certificate at the local court at your registered address. Please first check the requirements yourself and obtain a so-called Beratungshilfeschein (counselling assistance certificate) from the local court in your district before the first counselling interview. In addition, we charge a fee of 15.00 euros for the consultation (RVG VV 2500).
You can find more information and the respective forms here (in German). If you have any questions about the forms, please contact one of the listed counselling centres.
Kontakt
Öffnungszeiten
Mo 10:00-13:00
Di 10:00-13:00 & 15:00-18:00
Mi 10:00-13:00
Do 10:00-13:00 & 15:00-18:00
Fr 10:00-13:00